To add or remove numbers from the DNC list start by navigating to the Do Not Call List page on the main navigation bar. On the right-hand side of the screen, you will be able to add phone numbers to the DNC list.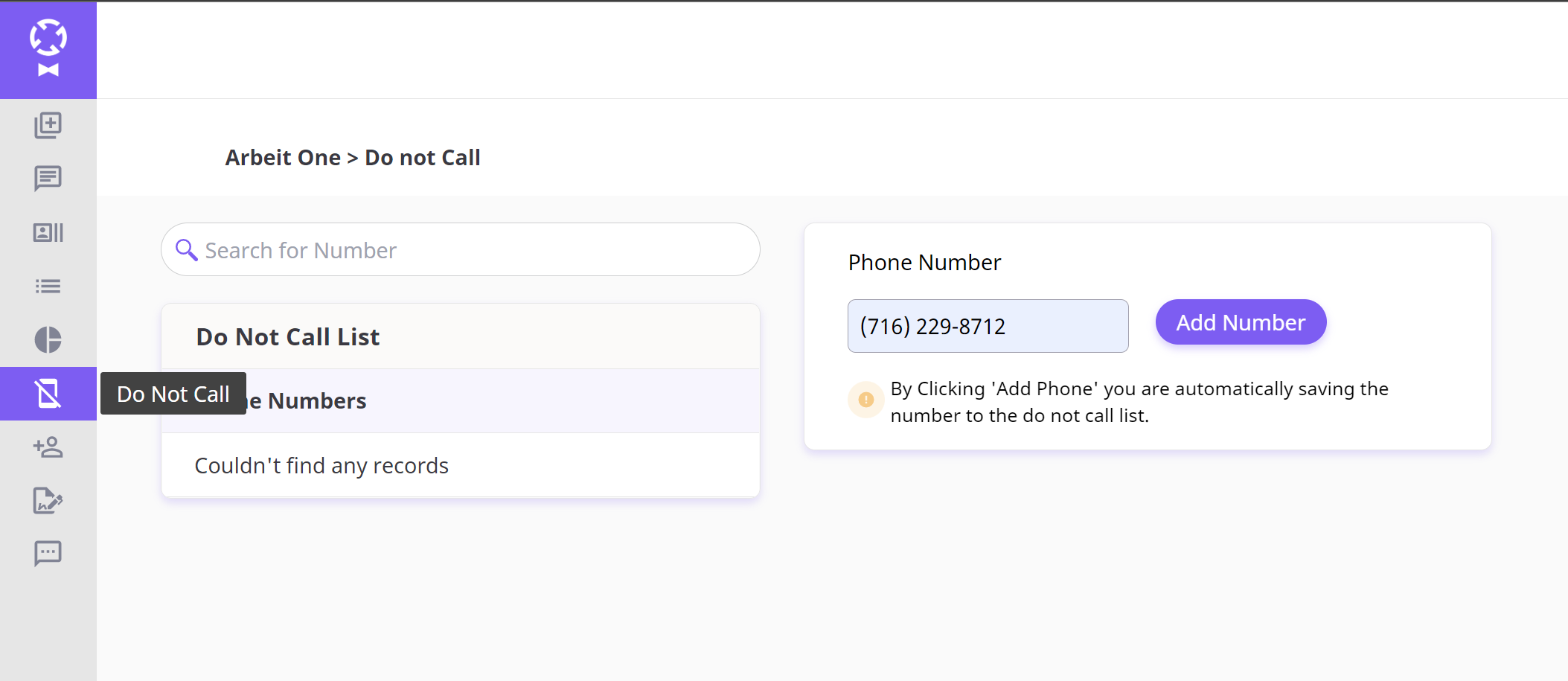 Once you press "add number" you will see it appear on the DNC list on the left-hand side of the screen. If you no longer want that number to be included on the DNC list you can hover over the number and remove it with the trash bucket icon. If you are having trouble finding the phone number you can also search for it in the search bar.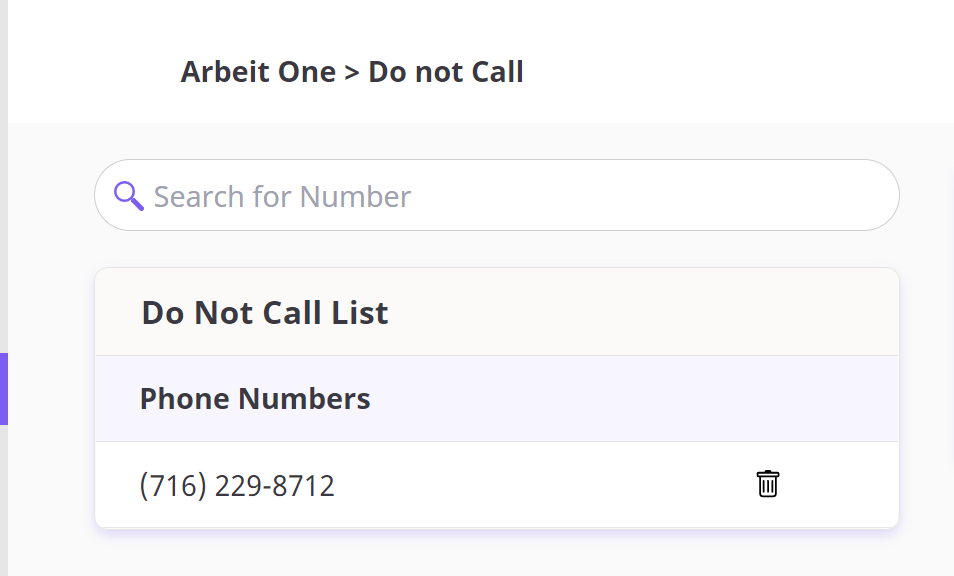 Do note that numbers on the DNC list only restrict the phone number for receiving calls, the phone number will still be able to receive text messages unless specifically opted out on that channel.