To test a message, start by navigating to the voice message page on the main navigation bar. On the table of created messages, you will see a column in the table for "preview."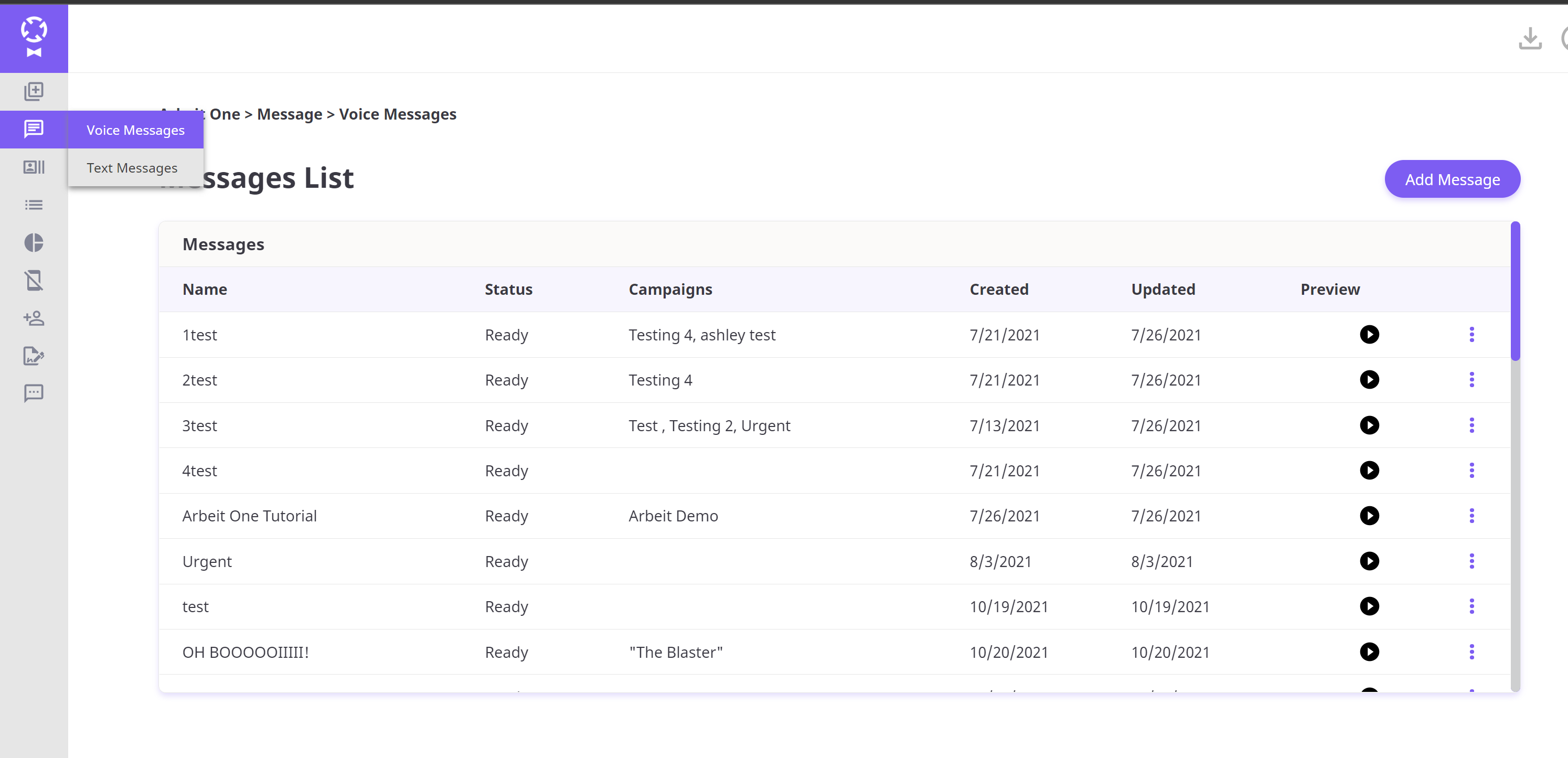 Find the message in the table you want to test and press the play button to listen to a preview of how the message will sound.


Note that all field text-to-speech will be read as the field name, however, when it is delivered to the consumer this will be replaced with data for that account on the CSV file. Additionally, if your message audio is not playing ensure you see the square stop button appear and check that your device audio is turned up.