To add new numbers to your Numberlab account start by login into the portal, or signing up for Numberlab if you don't already have an account.

Once you are logged into the portal you will select "Numbers" on the top navigation bar and then "add Numbers" in the top right-hand corner right below the "logout" button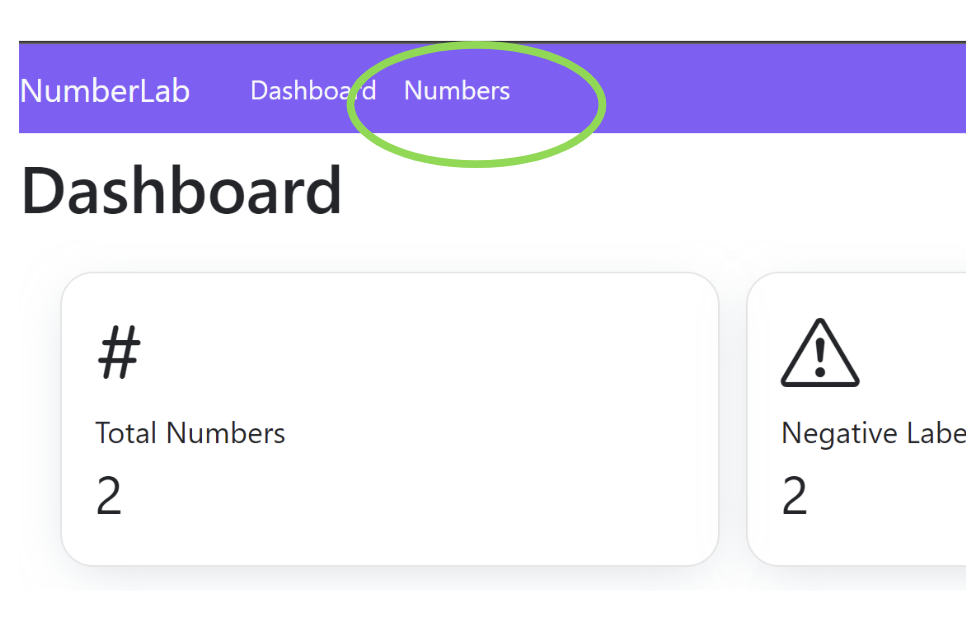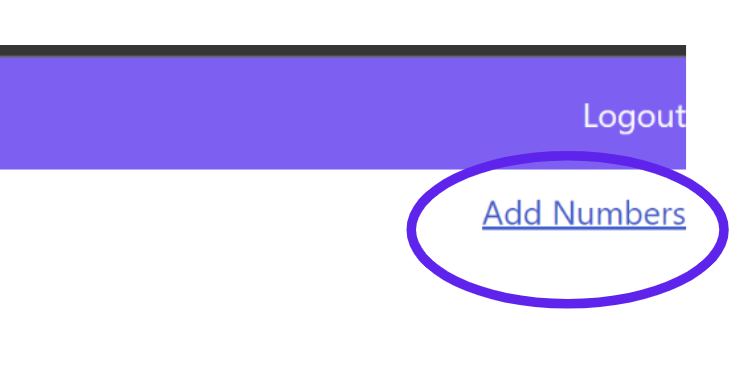 From here you will be directed to a new page and see the option to either upload a CSV file of your numbers, or a box where you can type or paste in a list of phone numbers you wish to add.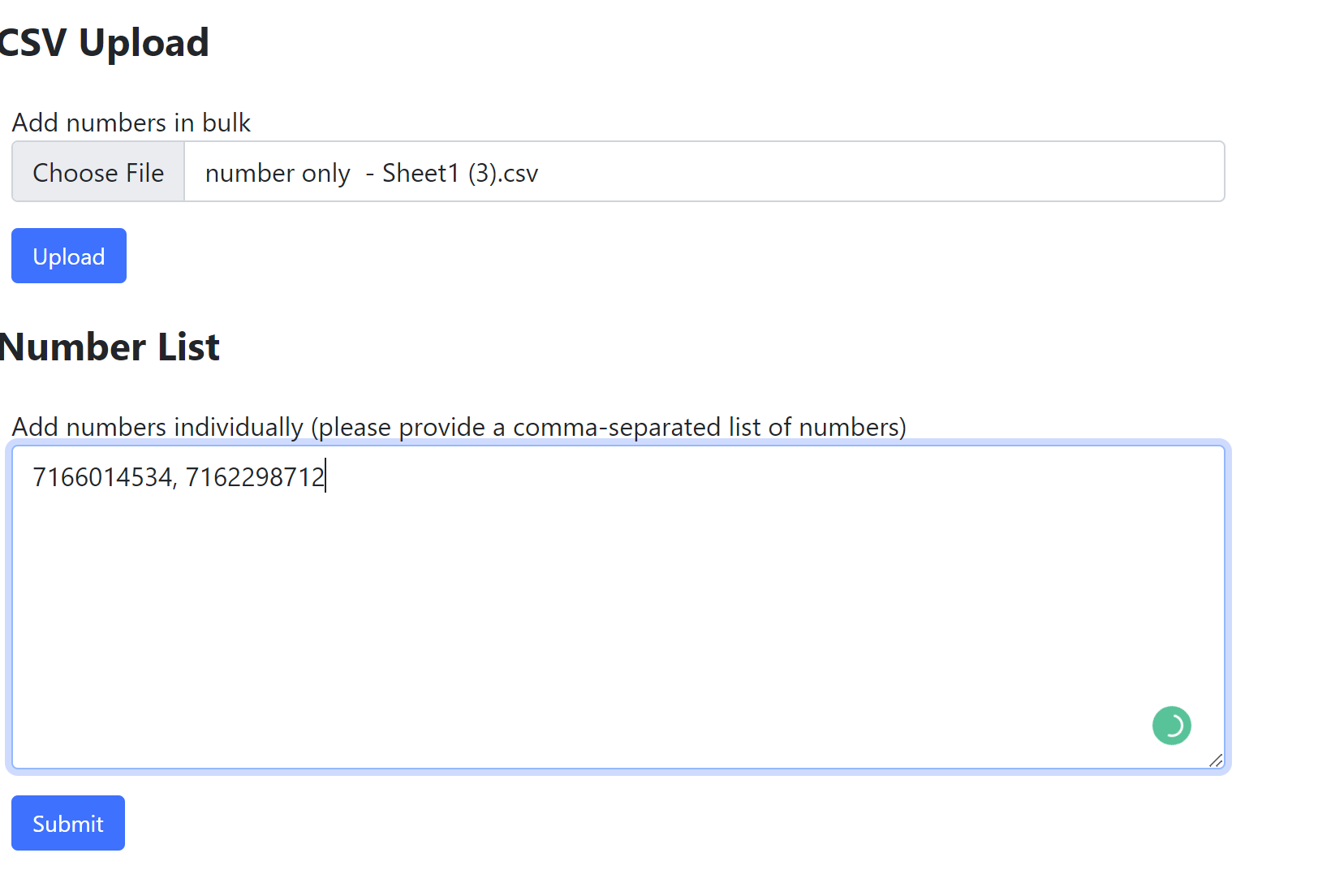 When uploading a file, be sure it is in CSV format and that there is one number per row. Once you have added the file select "Upload to complete the process

When adding numbers in the text box, be sure that each number is separated by a comma. Once you have added all the numbers you need to update, select "submit" to complete the process.

When you visit your Dashboard you should now see your new numbers added to the portal. Finally, you will want to reach out to your Arbeit Rep and inform them numbers have been added so they can be submitted for registration. If you do not know your rep's contact information you may reach out to services@arbeitsoftware.com or call us at 888-444-4401.