By default, all campaigns will need to be stopped and started automatically. To configure auto start & stop, select the campaign you want to use under "Voice Campaign" on the main navigation bar. If you have not yet created a campaign follow the campaign creation guide first to set one up.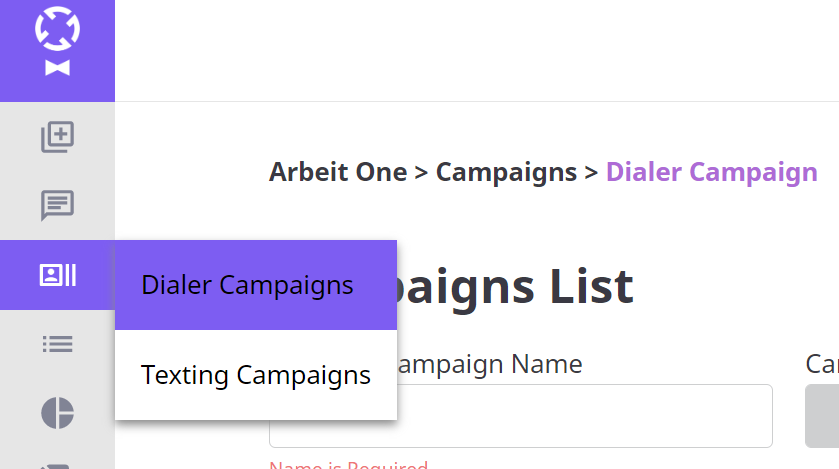 Once you are on the campaign editor screen, go to the auto start & Stop editor and select the days of the week you want each automation to run, and assign a time for the automation to start.
**Do note all times will auto-start and stop in Eastern time.

Once you are happy with your selection the selected campaign will automatically start and stop running at the configured times.
Do note, if there is no contact list assigned to the campaign, the campaign will be in running status. However, no calls will be initiated automatically.